Meet Our Team
Our Team's mission is to excel in the field of dentistry, while providing each patient with exceptional care and quality work. Dr. Palm and his staff feel that it is important to provide patients with all possible options, while keeping the costs low.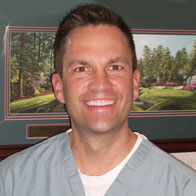 Dr. William Palm
Dr. William Palm is a 1996 graduate of the University of Detroit-Mercy School of Dentistry. He attended Wayne State University for his undergraduate studies.  As a member of the Michigan and American Dental Associations, the Academy of General Dentistry, and the Oakland County Dental Society, he is proud to be at the top of his field.  Dr. Palm has traveled extensively to attend continuing education courses and will soon be eligible for his fellowship in the Academy of General Dentistry. He continues to be voted by his peers as one of Hour Detroit Magazine's "Top Docs" in the field of General Dentistry (2010-2020).

Dr. Palm grew up in Madison Heights, Michigan, and now makes his home in Royal Oak.  He has spent the last 24 years in private practice in Macomb and Oakland Counties. It is his primary goal to make every patient feel like they are a part of his family while providing them the very best dental care available today. Dr. Palm is passionate about finding the newest and best methods to treat the dental needs and wants of his patients.

With experience treating patients with a wide variety of dental concerns, Dr. Palm's special interests include cosmetic dentistry, clear braces, and helping calm the "frightened" patient.  Dr. Palm prides himself on being a caring, gentle dentist who truly wants to get to know each patient.

Away from the office, he enjoys spending time with his wife of 20 years and their two daughters. Dr. Palm is an avid runner, having completed seven marathons and several triathlons. He is also a passionate volunteer and has traveled to Costa Rica on a mission trip to provide dental care to residents in remote areas of the country.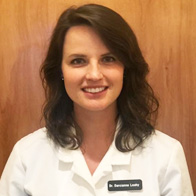 Dr. Darcianne Leahy
BIO COMING SOON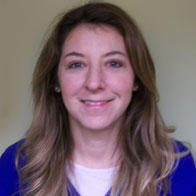 Laurie, Dental Assistant
Laurie joined the Palm Family Dental team in 2008 as Dr. Palm's assistant. Laurie earned her Associate in Science degree from Central Michigan University in 1997 and also attained her certificate as a Certified Nurse Assistant and Phlebotomist from The American Medical School of Flint, Michigan in 2010.

In her spare time, Laurie enjoys hiking, traveling and spending time outdoors. Laurie enjoys working with the friendly team at Palm Family Dental.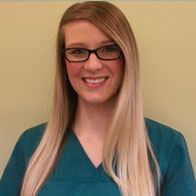 Brittany, Front Desk
Brittany started working at a health insurance company out of high school. She enjoyed working there along with making great friends in the process. While working in reception, she found great opportunities at Palm Family Dental.
Brittany enjoys spending time with her friends and family. She has excellent organizational skills at work and home. Brittany also likes going to concerts, watching The Walking Dead, going out with friends, visiting her niece and going up north with her parents.
She is excited to be a part of a strong team at Palm Family Dental and looks forward to a future with them!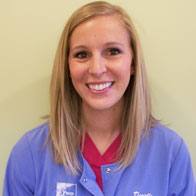 Danielle, Dental Hygienist
Danielle graduated from the University of Detroit Mercy with a Bachelor of Science Degree and a Certificate in Dental Hygiene. She is certified in local anesthesia and nitrous oxide administration and scored in the top 5% on her national board exams.

Danielle's dream of becoming a dental hygienist began during her first dentist visit at the age of three. She is very passionate about her career and strives to help each patient to achieve optimal oral health. Danielle is very caring and loves working with children.

She enjoys spending time with family and friends, boating, white-water rafting, zip-lining, roller coasters, reading and traveling. Danielle believes in life-long learning and positive thinking.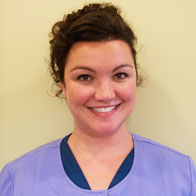 Whitney, Dental Hygienist
Whitney is a graduate of University of Detroit Mercy with her Bachelor of Science in Dental Hygiene. She is certified in local anesthesia, nitrous oxide administration, and CPR/BLS. As part of her practice she performs oral cancer screenings and periodontal exams necessary to diagnosis a patient's needs.
Whitney also received her Bachelor of Science degree in Psychology from the University of California, Davis. She is a member of the Sigma Phi Alpha Dental Hygiene Honor Society and Alpha Sigma Nu Jesuit Honor Society.
She loves her patients. Her passion in dental hygiene is to address and provide advanced dental hygiene care based on the needs of her patients and current dental research in order to support the quest to maintain, or regain, oral and overall health.
Originally from California, she has lived on the east coast as well as Chicago for 10 years before settling in Michigan.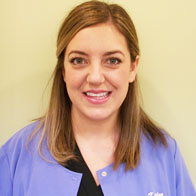 Katelyn, Dental Hygienist
Katelyn graduated from Oakland Community College with an Associate of Applied Science in Dental Hygiene. During her schooling, Katelyn graduated with high honors and was actively involved within her student chapter. In addition, she is a student at The University of Michigan where she is receiving her Bachelor of Science in Dental Hygiene. She is certified in local anesthesia, nitrous oxide administration, and CPR. Katelyn continues to be involved with the American Dental Hygienists Association, and volunteers at healthcare events.

Katelyn has always had a true passion for helping others and knew she wanted to be a healthcare provider since she was young. Katelyn strives to help her patients achieve optimal oral health by providing personalized care and evidence-based practices. Katelyn's role as an RDH is to provide an educational and positive experience! Furthermore, she loves interacting and getting to know her patients!

When she's not caring for her patients, Katelyn loves spending time with her husband and her dog. She enjoys the outdoors, crafting and being with her family and friends.





Hours & Appts.


Monday: 7:00-6:30pm


Tuesday: 7:00-6:30pm


Wednesday: 7:00-6:30pm


Thursday: 7:00-5:00pm


Friday: 7:00-1:00pm


Saturday: 7:00-12:00pm (every other Saturday)


Sunday: Closed

PLEASE NOTE:
a $35 fee is incurred if a 48 hour notice is not given for appointment cancellations.

To schedule an appt.,
please call 248-398-6046